LONDON- On June 21, a White man in London threw acid on Muslim cousins Resham Khan, a 21-year-old aspiring model, and Jameel Muhktar, 37 through their car window. According to police, the "horrendous act of violence" is now being investigated as a hate crime as they had found new information that led them to that conclusion.
Police are still looking for John Tomlin, 24, and they warned the public not to approach him.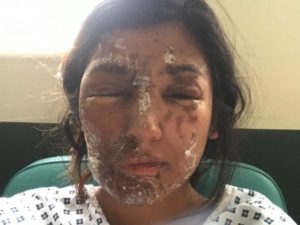 The attack came on Khan's 21st birthday.
According to the Independent, it left her with "horrific injuries to her face and body needing skin grafts, and her cousin with wounds to his stomach, face, neck, ears, arms and back requiring extensive surgery."
"I'm devastated," Khan said days after the attack. "I keep wondering if my life will ever be the same."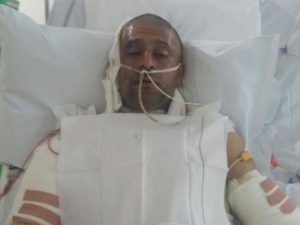 Mukhtar said he feels "emotionally wrecked" and "in continuous pain."
Acting Detective Superintendent Neil Matthews of the Metropolitan Police urged Tomlin to come forward.
"This investigation continues to move at great pace and my team continues to act on a number of leads to find Tomlin," Matthews said. "I would also appeal directly to Tomlin to make contact with police and hand himself in and would urge anyone who knows of his whereabouts to contact police."
Friends started a campaign to raise money for medical costs and the total exceeded its goal— reaching more than £30,000.