By Farah Harb
The Arab American News – intern
DEARBORN — The U.S. Department of Education recently recognized Iris Becker Elementary School as a 2017 Blue Ribbon School. The school, one of 13 out of 342 nationwide to be so honored, is the first from Dearborn to receive the award.
"Here at Becker, we set the bar very high, where we believe that every student is capable of achieving great things regardless of the standard or economic status," Principal Rima Hassan told The AANews when asked what sets Becker apart.
Hassan also said she believes Becker's partnership with parents and community members supports their views and helps bring out the best in their students.
"Being the first Dearborn school to receive this significant award, we are very excited and I am very proud of our parents, teachers and staff who helped make our school community a better one." Hassan added.
Superintendent Dr. Glenn Maleyko told The AANews, that "The award has a huge impact on us because we are amongst only 13 selected schools nationwide to win this award that has been around since 1982.
"When we heard that we were selected for the award, Principal Hassan called me directly and the students were so excited," he added.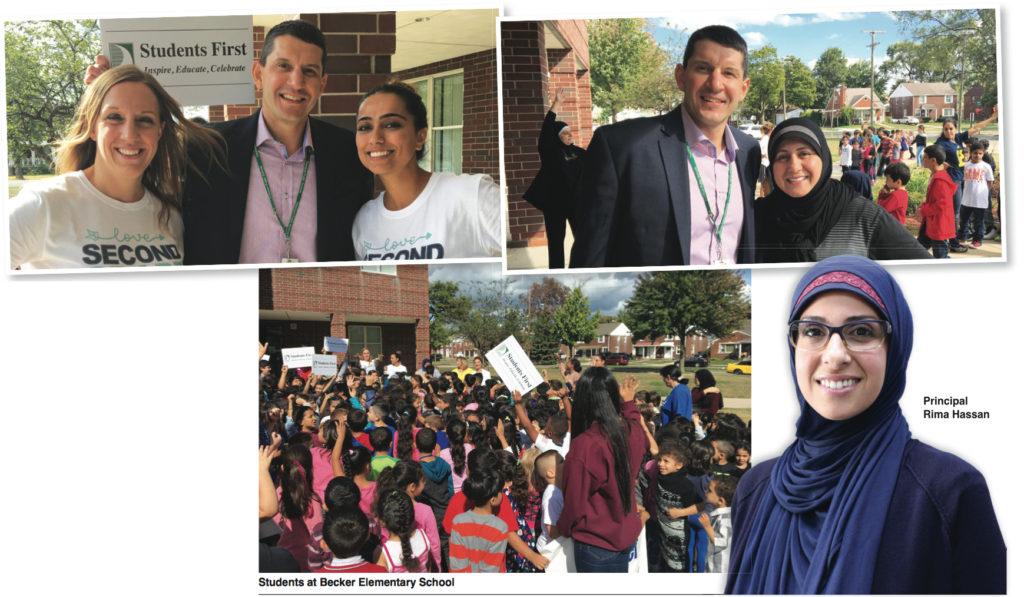 Maleyko also said he attributes this award to the strong foundation Becker has established through parent-teacher collaboration.
He said Hassan and her staff do an outstanding job in bringing a strong PTA culture where parents are involved and students are encouraged.
"Teamwork yields positive results," Maleyko said. "We prepare students to not only graduate, but succeed beyond the 12th grade, where Dearborn has one of the highest rates for high school graduation."
He also said parents need to promote a healthy habit of being involved in their children's school life and make that their top priority.
"In Dearborn we are a community," he said. "So, when one team goes through success, everybody goes through success. And when one team goes through adversity, we all go through it, too."
Hassan and Maleyko will attend a celebration event in Washington D.C. in November to receive the award from the U.S. Department of Education.