PARKLAND, Fla. — A former student at a Florida high school opened fire in the school on Wednesday, causing 16 fatalities and wounding 20 people before he was arrested by police, authorities said.
The attack took place shortly before dismissal at Marjory Stoneman Douglas High School in Parkland, about 45 miles north of Miami, sending hundreds of panicked students fleeing into the streets while dozens of police and emergency services personnel swarmed the area.
"There are numerous fatalities. It's a horrific situation," Broward Country Schools Superintendent Robert Runcie told reporters. He said the school district had gotten no warning of a potential shooter and that there was no evidence of more than one shooter.
The gunman, about 18 years old, surrendered to police quietly, said Broward County Sheriff Scott Israel
Fourteen wounded people were transported to area hospitals, Israel told a press conference said. He added that police in tactical gear were still searching the school for victims.
Israel offered few details on the shooter's identity or motive.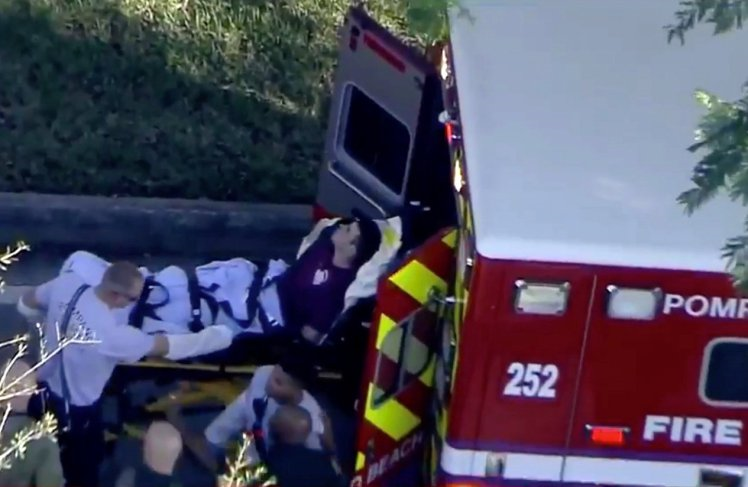 "There was a time when he did attend the school," Israel said. "I don't know why he left, I don't know when he left."
Students hid in classrooms until they were rescued by police in tactical gear, friends and family members said.
McKenzie Hartley, 19, who identified herself as the sister of a student at the school described the scene in a text message to Reuters, "She heard him shooting through the windows of classrooms and two students were shot."It is just absolutely horrifying. I can't believe this is happening," Lissette Rozenblat, whose daughter goes to the school, told CNN. Her daughter called her to say she was safe but the student also told her mother she heard the cries of a person who was shot.
"She was very nervous. She said that she could hear the person who was shot crying out for help," she told CNN. "My daughter is safe and I am very grateful."
Live television showed dozens of students, weaving their way between law enforcement officers with heavy weapons and helmets, and large numbers of emergency vehicles including police cars, ambulances and fire trucks.